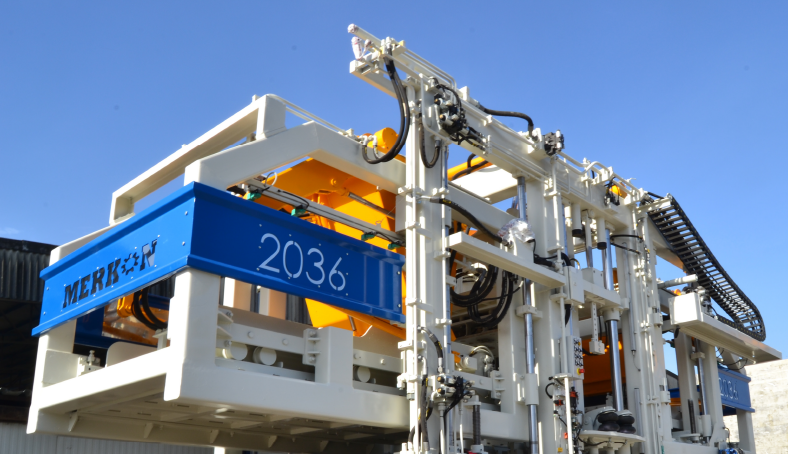 Concrete block machines have the characteristics of low investment and quick cost recovery, so it is popular with investors. In addition, construction waste and slag are the primary raw materials for cement bricks, which save soil resources and realize waste reuse. More importantly, the quality of the cement block machine is much higher than that of the red brick. If you are planning to buy a brick-making machine, it is an ideal choice.


Raw materials and applications
A concrete block making machine is a special piece of equipment, which has the function of making cement bricks, hollow bricks, and road bricks. The primary raw materials are gravel, fly ash, and other construction waste. Moreover, cement block machines convert waste materials into valuable things and make cement bricks of high quality. The special formula guarantees solid brick as a new type of wall material.


Features of concrete block machines
The whole concrete block making machines adopts high-strength steel materials, ensuring durability and long service life. And of extremely strong monocoque structures designed to handle the highest vibration amplitude in its class as in the 2524 machine.

Although 3018 machine is a very small that can be set up and start production in a matter of hours, its ability to print in duplexes, which has become a standard in Turkey and most countries today, gives it opportunity to compete with fully equipped machines.

High degree of automation: most parts of the machine can work automatically, such as spreading, forming, stacking, etc., so it is easy to operate.

Excellent production quality: The machine can raise the pressure up to 180 Bar. and exhaust gas more than once which eliminates the air in the powder while raising the pressure. So that the bricks are characterized by low shrinkage and high quality without cracks.

Precise operation: The connection of the model frame and the feeding cart ensures accurate filling. Meanwhile, the special device checks the filling height and corrects the error automatically. The concretes made by automatic concrete block machines have high precision in size and high level in production grade.

It is recommended to choose a machine with a high-quality mold. Every time the machine makes bricks, the mold will bear a large compressive force. However, the carbonized material makes the mold durable, which extends the working life of the machine.

The most important is that customers should choose professional concrete block machine manufacturers. In general, professional manufacturers are the powerful companies, often with a long history of development and advanced technology in Turkey and the world. Moreover, the first-class service provided by the company will make the customers feel comfortable.