High level of mobility with easy
installation and dismantling
within hours.

Machine suitable for all
geographies with globally
common spare parts.

Blocks, curbstones or
double-mixed paving stone, all
types of production availability.
The 3018 is the most economical double bunker block machine from the Merkon. It is a compact machine ideal for budget-friendly entry-level manual production.
All kinds of products with a height of 6 cm to 20 cm are produced in a printing area of half a square meter, with a single or double mixture upon request.
Controlled by an operator, the compact system is equipped with an automatic stacking robot to speed up handling and increase productivity. Since pallets have small dimensions, their weight allows handling with human power. It can be fed with compact mixers, mortar can be transported with simple and plain solutions, and with extremely fast installation times, the 3018 is the rational choice of investors who will enter the sector for the first time.
TECHNICIAL SPECIFICATIONS
| | |
| --- | --- |
| MERKON 3018 | Manual |
| Production Time | 30 Sn. |
| Palet Size | 700 x 1100 x 40 mm |
| Mold (Production) Area | 0,5 m2 |
| Minimum Product Height | 60 mm |
| Maximum Product Height | 300 mm |
| Total Power | 17,5 Kw. |
| Main Hydraulic Motor | 7,5 Kw. |
| Main Vibrator | 2 x 28 Kn. |
| Operating Pressure | 180 Bar. |
| Mold - Press Control | Manual |
| Rough Table Body | 1200 x 1300 x 12 mm |
| Thin Table Body | 1500 x 1300 x 12 mm |
| Pallet Stacking Robot | 6 Units |
| Pallet Dispenser Capacity | 20 Units |
| Pallet Stacking Robot Control | Sensor |
| Machine Length | 14300 mm |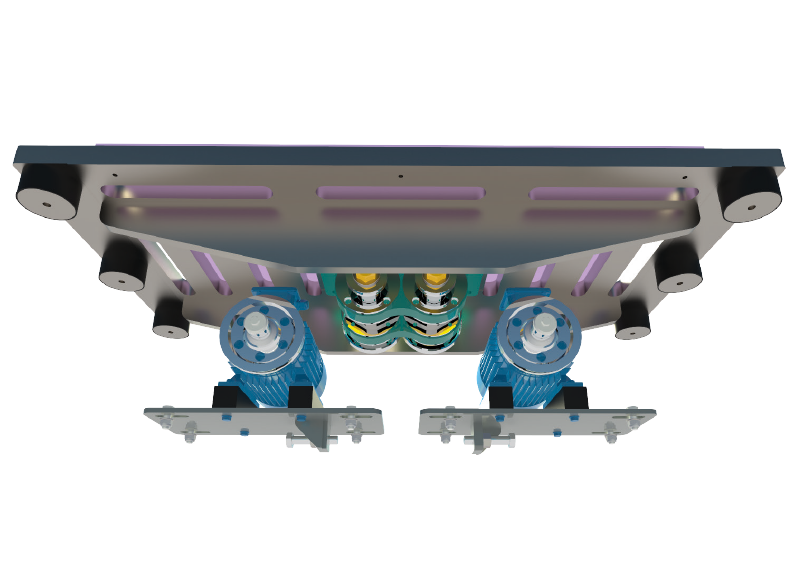 Although it is an ultra-compact machine that can be set up and started production within hours, its ability to print with double mix, which has become a standard in most countries today, gives the 3018 the opportunity to compete with fully equipped machines.
All types of concrete products can get produced by 3018. With height control adjustments blocks, interlocks, layed curbstones, paving slabs are anyday tasks for the first manual controlled block machine of Merkon.
Although it is the choice of economic startups, it is very easy to take this business to the next level when it is not enough to transport high volumes of production to the drying area with wheelbarrows. By means of a programmable handling robot, the optimal amount that the existing forklift needs to carry is taken from the pallet machine line and transported to the dispatch area.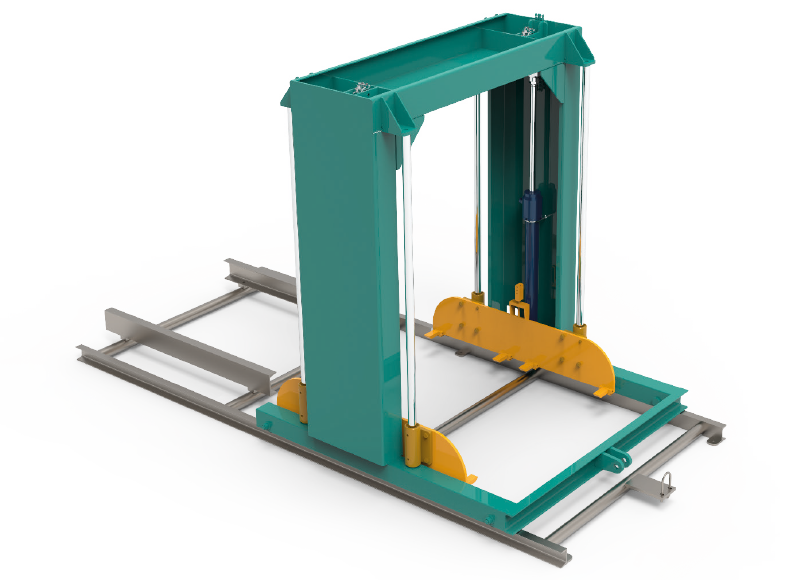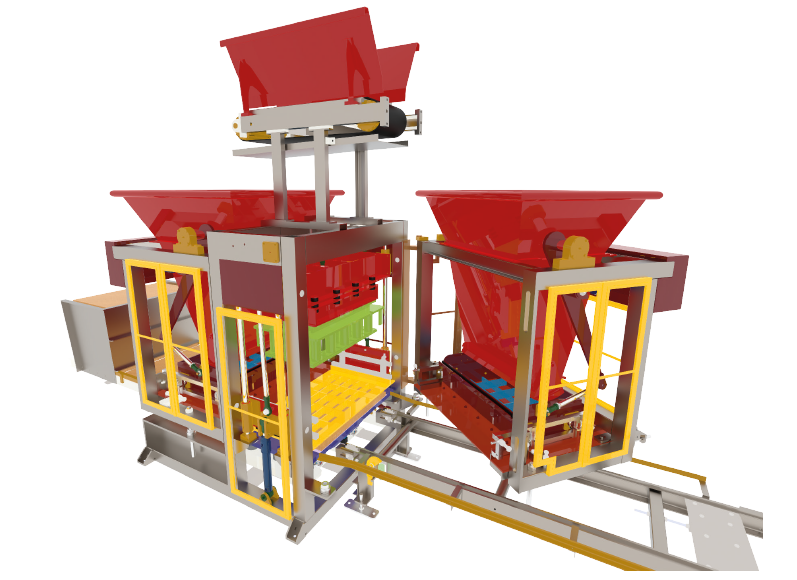 As a solution that preserves the simplicity of its design, it is possible to work with a single mixture after a simple mechanical opening. This mode will allow operations that require manual intervention to be performed flawlessly.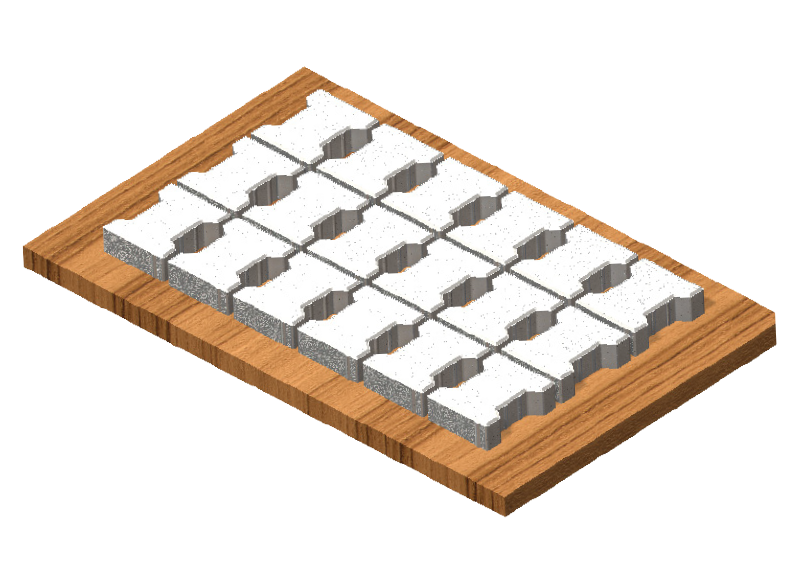 | | | | |
| --- | --- | --- | --- |
| INSTALLMENT | PRESS AREA M² | YIELD M²/h | YIELD M²/Shift |
| 3018 | 0,5 | 60 | 480 |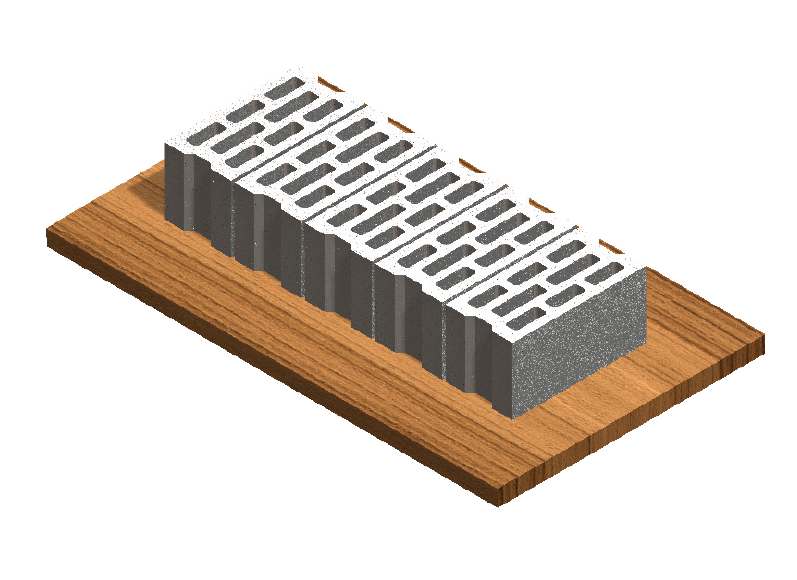 | | | | |
| --- | --- | --- | --- |
| INSTALLMENT | BLOCKS PER PRESS | YIELD Pcs/h | YIELD M²/Shift |
| 3018 | 5 | 600 | 4800 |
CURB STONE (12/15x50x30 cm)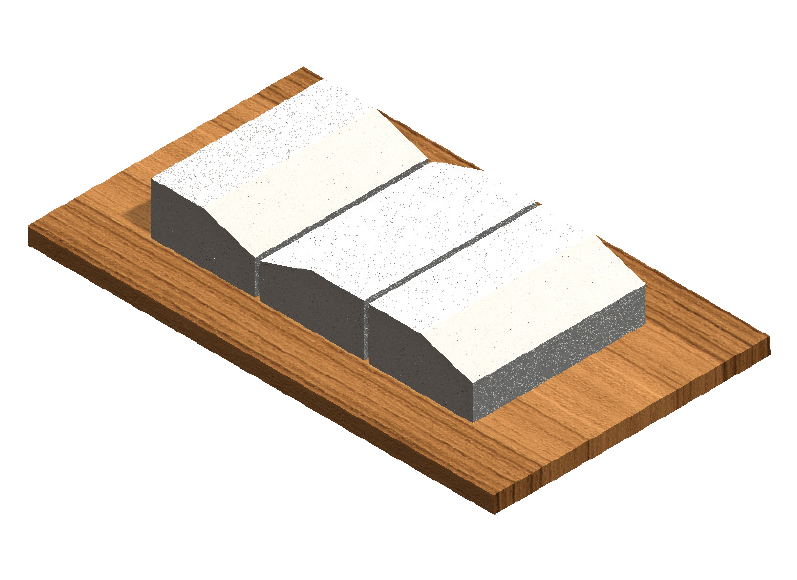 | | | | |
| --- | --- | --- | --- |
| INSTALLMENT | CURBS PER PRESS | YIELD Pcs/h | YIELD M/Shift |
| 3018 | 3 | 360 | 2880 |