The highest production
range of the middle
segment with a production
height of 4 cm to 40 cm.

A wide range of production
options covering all
products that can be made
on a block machine.

Extremely robust
single-frame chassis design to
handle the highest
vibration amplitude of its class.
The 3018 is the most economical double bunker block machine from the Merkon.
It is a compact machine ideal for budget-friendly entry-level manual production. All kinds of products with a height of 6 cm to 20 cm are produced in a printing area of half a square meter, with a single or double mixture upon request. Controlled by an operator, the compact system is equipped with an automatic stacking robot to speed up handling and increase productivity. Since pallets have small dimensions, their weight allows handling with human power. It can be fed with compact mixers, mortar can be transported with simple and plain solutions, and with extremely fast installation times, the 3018 is the rational choice of investors who will enter the sector for the first time.
TECHNICIAL SPECIFICATIONS
| | |
| --- | --- |
| MERKON 2524 | Full Automatic |
| Production Time | 25 Sn. |
| Footed Pallet Size | 900 x 1350 x 50Cm |
| Mold (Production) Area | 0,75 m2 |
| Minimum Product Height | 40 mm |
| Maximum Product Height | 400 mm |
| Total Power | 60 Kw. |
| Main Hydraulic Motor | 15 Kw. |
| Auxiliary Hydraulic Motor | 7,5 Kw. |
| Servo Main Vibrator | 2 x 70 Kn. |
| Top Vibrator | 1 x 18 Kn. |
| Operating Pressure | 180 Bar. |
| Mold - Press Control | Linear Ruler |
| Mold Feeding Support | Jerky Grid |
| Rough Table Body | 1490x2500x20 mm Hardox 450 |
| Thin Table Body | 1490x2350x20 mm Hardox 450 |
| Mortar Carts Control | Sensor |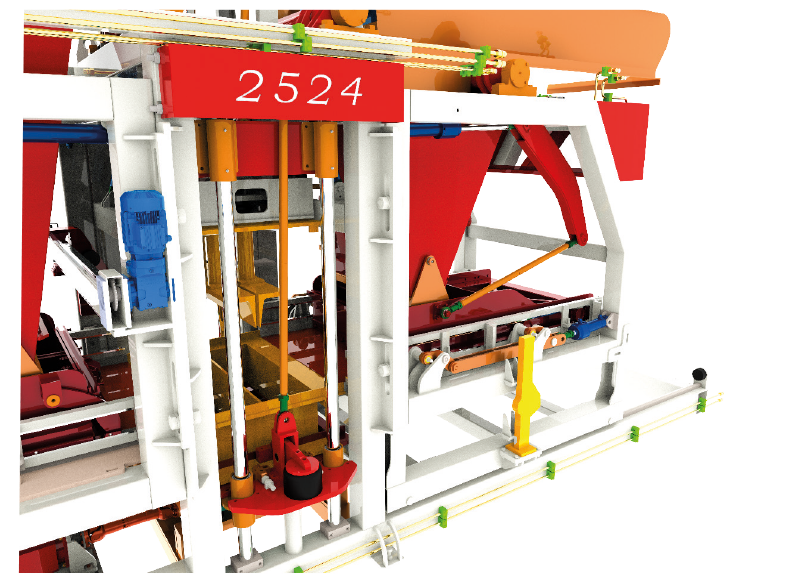 Despite the medium-sized production area, the production of full-length borders is not difficult at all for the 2524. With the horizontal product cleaning brush option, it is possible to use the production area in the most efficient way.
Connected with bellows, it is best exposed to vibration.
Syntheticaadjustments that can be made according to the product and the mortar have a direct effect on the strength of the product. In this way, it is aimed to benefit from the vibration intensity produced in the most optimal way.
Merkon's Servo Vibration experience is applied to a mid-scale machine. Result: Astonishing concrete quality. With its vibration power unrivaled in its class, the 2524 has comfortably outshined heavy and expensive machines since the first moment it went into production.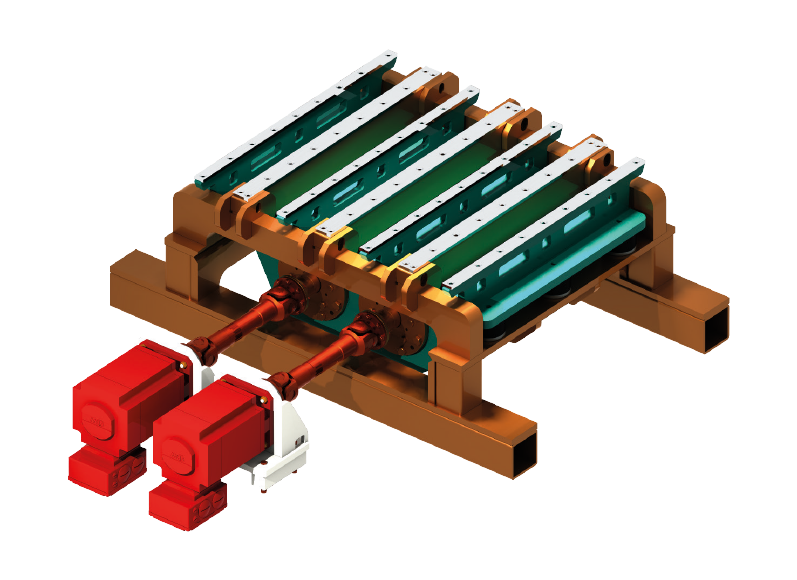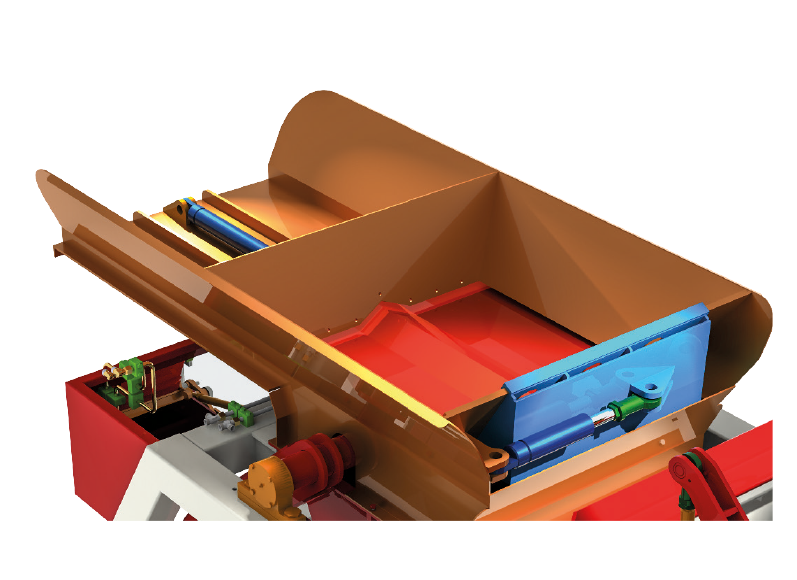 Color-mix attachment that makes production of uniqueble concrete products afforda ble. Simple yet smart solu tions are everyday in Merkon.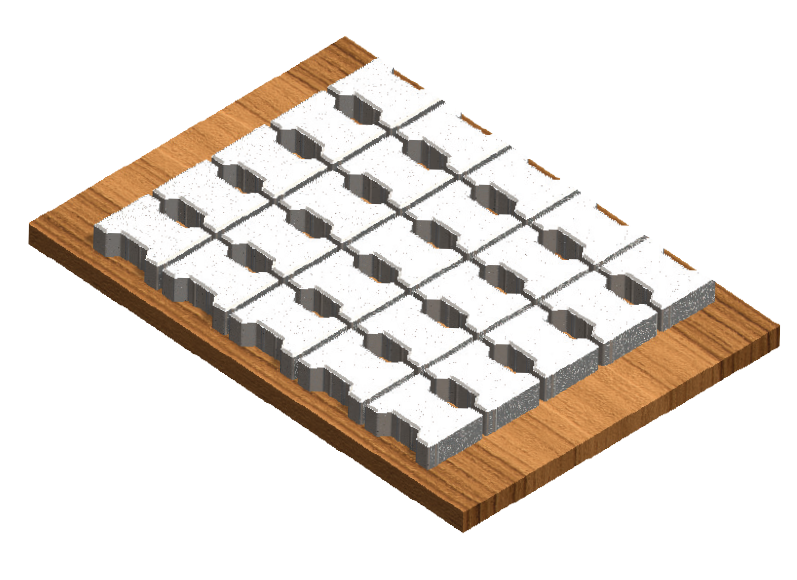 | | | | |
| --- | --- | --- | --- |
| INSTALLMENT | PRESS AREA M² | YIELD M²/h | YIELD M²/Shift |
| 2524 | 0,7 | 100,8 | 806,4 |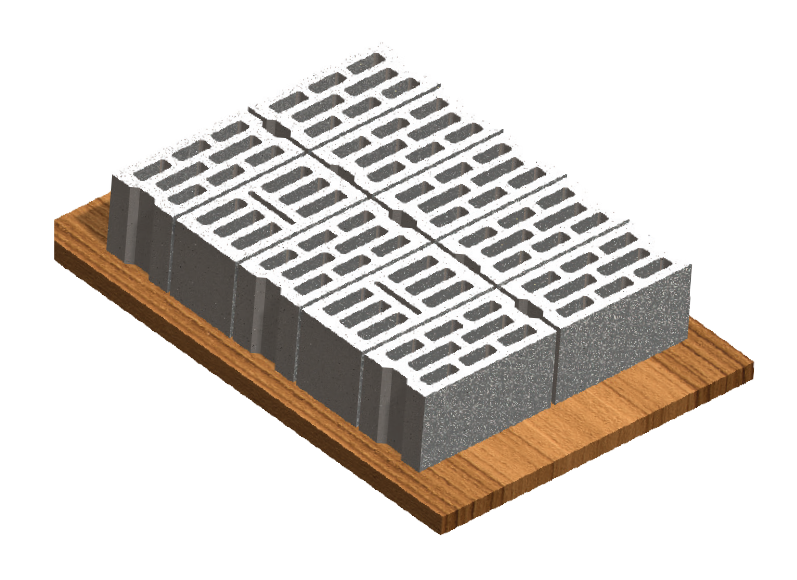 | | | | |
| --- | --- | --- | --- |
| INSTALLMENT | BLOCKS PER PRESS | YIELD Pcs/h | YIELD M²/Shift |
| 2524 | 10 | 1440 | 11520 |
CURB STONE (12/15x50x30 cm)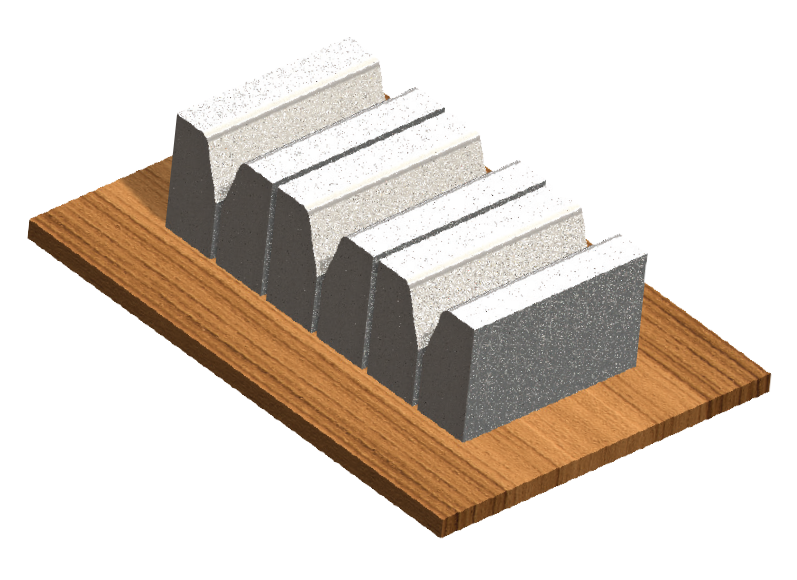 | | | | |
| --- | --- | --- | --- |
| INSTALLMENT | CURBS PER PRESS | YIELD Pcs/h | YIELD M/Shift |
| 2524 | 6 | 864 | 6912 |