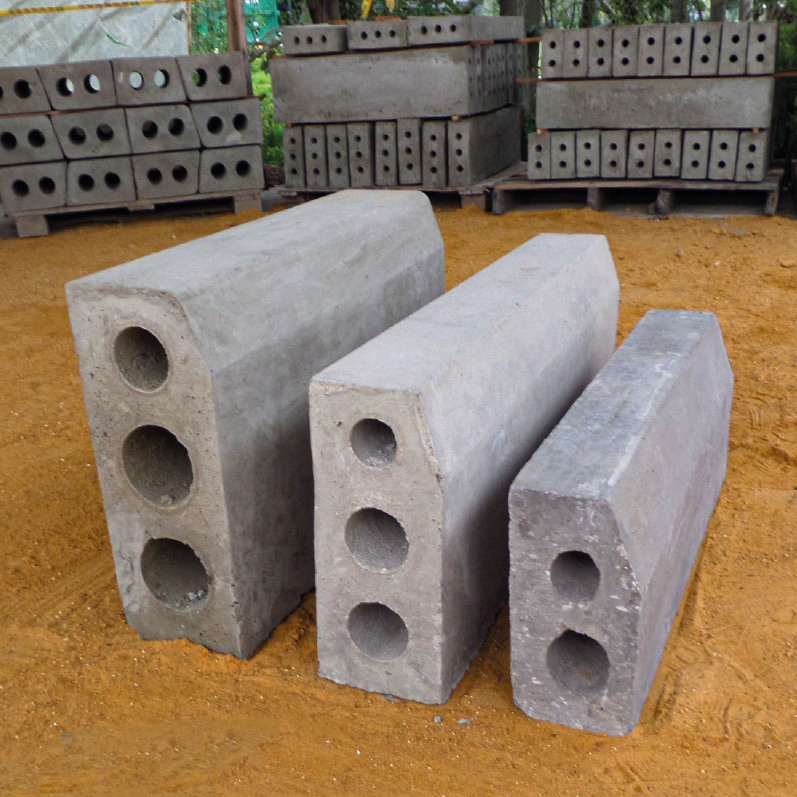 Before the mold will sit on the pallet, there may be mechanical mold applications in machines with a groove shaping device, which takes up space on the pallet in order to give details from below on the products.
The recesses to be made from the side or in the middle of the concrete product section are also created with the help of ümechanical apparatuses connected to this shaper, entering through the chambers and shaping the remaining volume.
Mechanical molds that enable to produce detailed products from the corner, side and bottom in a vibro press machine are a rational solution offered by the developing technology. In this type of molds, besides passive eyes and pressing plates, a movable mechanism that allows the formation of the product shape to be produced dynamically is utilized.