Concrete products have been getting poured into the molds to have create a
solid body after it settles down as a that's formated from a granulated mixture. This liquidish formation widely used as an advantage to have mass productions but rarely it is possible to came across the situations that requires solid processing only.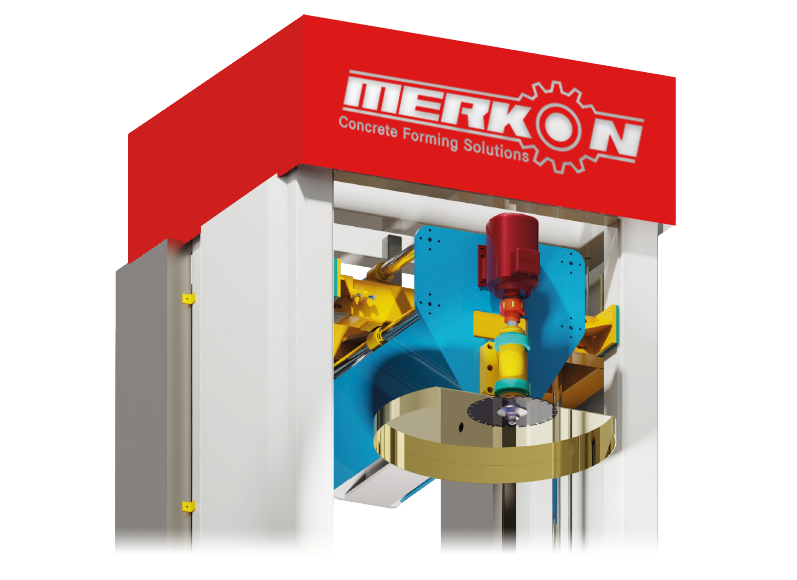 Although it is commonly seen that concrete is preferred to be processed by hand on some tools or some vehicles etc. Merkon as leading company to bring technologies to its market have developed a machine based on the need of world famous concrete company of Istanbul municipality, Iston.

Europe's Largeste
Cancrete Company
In this aspect the machine is actually acting as a giant lathe to process solid concrete bodies to form its shape and its surface. Applications may differ from creating surfaces that can only be achieved within the inside by cutting the concrete, making holes are angry with his true the concrete products. So you can trim drill cut s and do all type of processing just like a lathe machine can do to any product.