Cassette Fill
Magazine Racks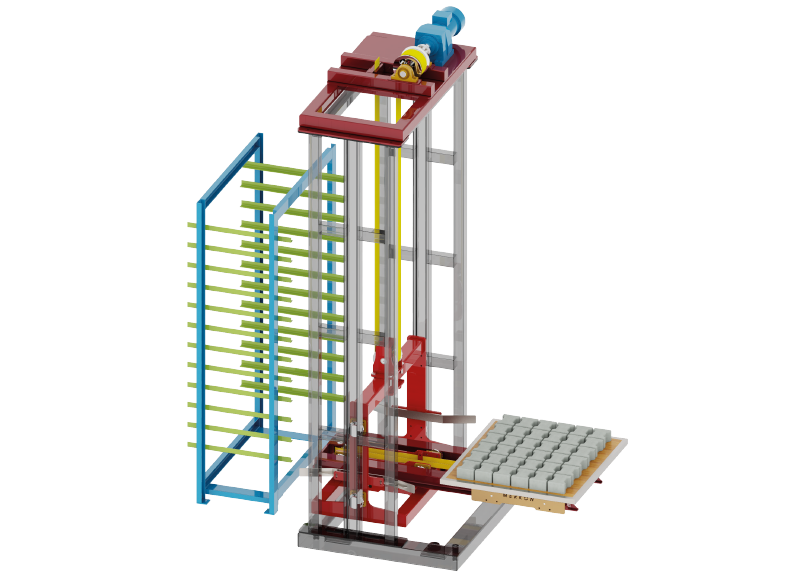 When things are growing, older solutions can not be relied on to maintain productivity. Instead of a simpler stacker, an elevator robot is placed to fill a 12 rack magazine with the pallets that has wet products on, coming out of the machine.
When a magazine is full, locking rail system automatically slides it to side where it can be taken by a forklift, and prepares the new one to be filled, which is previously placed there by the handling operator.
From there full magazines are carried to curing rooms dry side's locking rail system, a destacking robot, lowerator places the pallets on tracks of the system back again. These pallets go back to block machine and the products on them are taken to stock.
The telescopic carrying table, designed to allow access between the shelves, is produced with rubber coating to adapt to sensitive movements.
To give the movements of the setter, toothed belt system is preferred because it is a sensitive, silent and flexible solution.